Summary of Key Points
Every Canadian home has some radon in it, and radon is a leading cause of lung cancer in Canadians. Testing your home for radon is the only way to know whether it poses a significant risk to your health.
Radon is measured in Becquerels per cubic metre (Bq/m3). According to Health Canada, radon levels above 200 Bq/m3 require corrective action within two years, and any radon level at or above 100 Bq/m3 carries a measurable increase in lifetime risk of lung cancer. The World Health Organization recommends people consider taking action at this threshold.
To reduce the radon levels in your home, hire a C-NRPP certified radon mitigation professional who can install a system that reduces your home's radon levels significantly in just a few days, improving its air quality and your health.
Every home in Canada has some amount of radon in it, and enough exposure to radon can significantly increase your risk of lung cancer. In fact, radon is the leading cause of lung cancer in Canada among people who do not smoke tobacco products, as well as a major factor contributing to lung cancer risk in people who do smoke tobacco. That means testing radon levels in your home is essential to ensure a lung cancer-free future for yourself and your loved ones—but how do you know when the levels are high enough to be considered dangerous, and what should you do if they are?
The Evict Radon National Study is a citizen science-based, multiple-university led research project that encourages Canadians to measure radon in their homes and provides resources you can use to reduce the risks you face from it. Below, we'll show you how to interpret the results of your radon test and what to do if you discover high concentrations of radon in your home.
Want to know your home's radon levels? Order a 90 day radon test kit here.
See Also: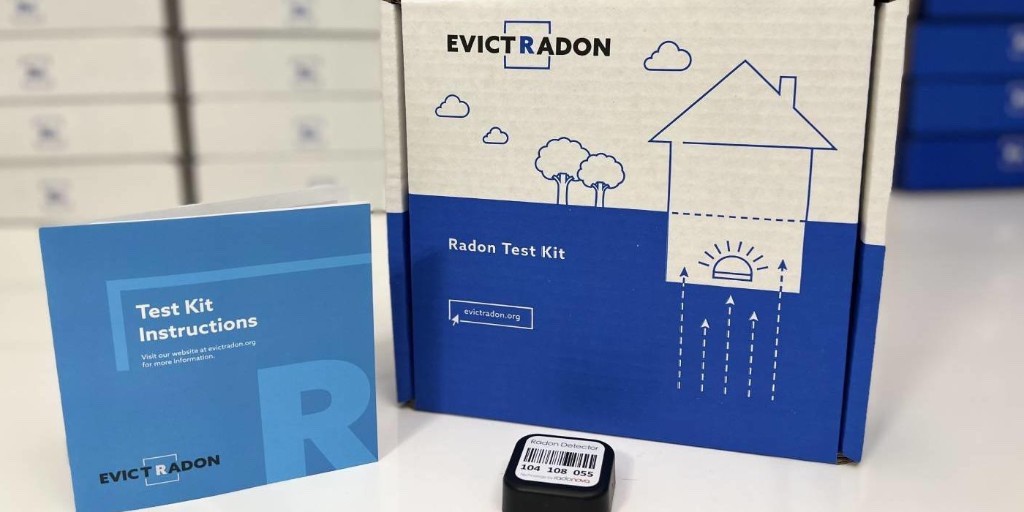 A Brief Overview of Radon Testing: Best Practices & More
We suggest using long-term radon test kits recommended by Health Canada to measure the amount of radon in your home. The Evict Radon National Study offers these kits at cost to people who join the research, and makes no profit—our goal is to make reliable radon testing available to as many people across the country as possible, while also enabling cancer prevention research.
Once you've tested your home for radon, you'll need to know how to read your results and determine whether additional steps are needed. The more you know about how radon testing works, the easier this will be.
How Is Radon Measured?
Radon levels in a Canadian home are measured in Becquerels per cubic metre (Bq/m3), a unit that represents the activity of a radioactive material. In the case of radon, a single Becquerel means that the radon emits one radioactive "alpha" particle every second within a given area. It is the dose of this alpha particle radiation that reaches the lungs that ultimately increases cancer risk. This is also why radon test devices are often called "alpha track" devices.
Long-term (more than 90 day) kits, such as the Radonova Radtrak3 used in the Evict Radon National Study, use alpha track detectors containing a piece of CR-39 bullet proof plastic. As alpha radiation from radon strikes this piece of plastic, it physically dents the bullet proof plastic, leaving marks on it. When the device is sent to a lab and treated with specific chemicals, these dents can be counted by powerful microscopes to determine your home's radon level with a high degree of precision, accuracy, and importantly, reliability.
Please note that long-term testing is required to produce a reliable radon reading. This is because radon levels fluctuate quite a lot hourly or daily, which can throw off the results of short-term tests in a way that potentially gives you a false low or false high reading. The best way to measure radon is by using a test that measures radon levels for at least 90 days and up to a year, such as those recommended by Health Canada and the test kit used in our study.
Understanding Your Results
Once the testing period for your radon kit is over, you'll need to send the test to a lab for analysis. The lab will send back your results, which will include how many Bq/m3 of radon were measured in the indoor air of your home. If you performed your test in the basement or cellar, research has found that the radon level in upper floors will be, on average, only 13% lower. That is because most Canadian homes have very good air mixing between floors due to how they are typically heated.
What Is An Unsafe Level of Radon?
It's vital to understand that there's no such thing as an entirely "safe" level of radon—by its nature, radon is a radioactive substance that causes damage to cells, increasing a person's risk of lung cancer when they breathe it in. There are, however, radon levels below which no increase in lung cancer risk has been found for people. It is known that:
Lifetime lung cancer risk increases by 16% for every 100 Bq/m3 radon in the home.
Radon levels substantially below 100 Bq/m3 are not linked with health risks.
Health Canada recommends reducing radon levels by "as much as is practicable"—meaning residents should measure their home's radon levels and take all reasonable, cost-effective steps to reduce them if they are high enough to represent a significant lung cancer risk. Corrective actions are strongly recommended:
Within a year of testing if your home's radon levels are measured at or above 600 Bq/m3
Within two years of testing if your home's radon levels are measured at or above 200 Bq/m3
If your home's radon levels are measured at or above 100 Bq/m3 (consider a radon reduction if you, for example, work from home, or smoke tobacco products, or have young kids or teens living at home).
See Also: How to Interpret the Results of My Radon Test
What to Do If Your Home's Radon Levels Are Above 200 Bq/m3
If your home's radon levels are at or are higher than 200 Bq/m3, you should consult a C-NRPP certified radon reduction professional. These professionals will visit your home to install a radon mitigation system, which can often bring radon down to safe levels.
Find a C-NRPP Certified Radon Mitigation Professional
The Canadian National Radon Proficiency Program (C-NRPP) provides specific training and qualifications for contractors who can safely and effectively lower radon levels in your home. Find a C-NRPP certified radon mitigation professional in your area here.
What to Expect from Radon Mitigation
Radon mitigation systems in Canada remove radon from your home, and this is achieved most often by using a fan to draw it up and out through a pipe installed in your home's foundation slab. This method is called active soil depressurization.
The installation process is generally not invasive and is not time consuming—it normally takes two daily visits, and will not devalue your home or cause damage to its foundation. However, it is still vital to use a C-NRPP certified contractor to install your radon mitigation system, since they have the knowledge and tools to ensure:
The system is placed effectively to remove radon from your home
The pipe can be properly installed in your foundation slab
The system can be properly tested after the installation
Click here for a more detailed explanation of the radon mitigation process.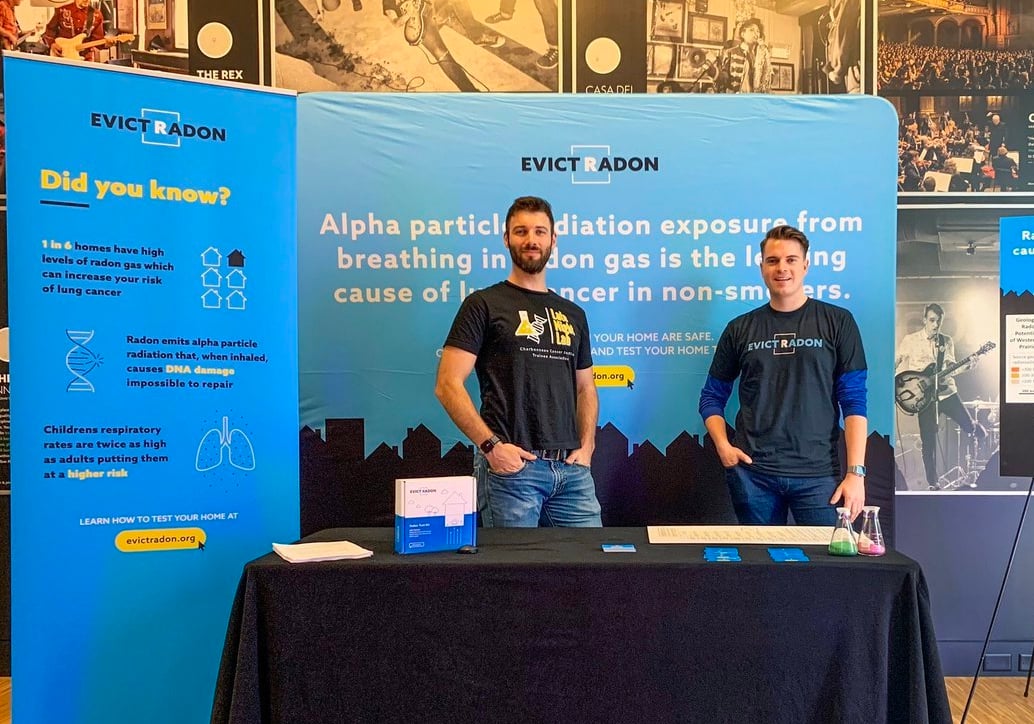 Take Steps to Reduce Your Radon Risk
Radon is present in every Canadian home, but only proper testing can tell you how much radon is in the air you breathe and how urgent your need to mitigate it is. Ordering a Health Canada recommended long-term testing kit from The Evict Radon National Study is a reliable way to measure your home's radon levels, and it allows you to contribute to vital cancer prevention research that is of benefit to all Canadians.
For more information on radon testing or mitigation, feel free to contact us. We'll be happy to point you towards resources you can use to keep your radon exposure low and the air in your home healthy.