Summary of Key Points:
The average annual dose of radiation from residential radon exposure in Canada has increased by 19.2% since the start of the COVID-19 pandemic.
Research suggests that this increase is due to Canadians spending more time in their primary residences since the pandemic began—an average increase from 66.4% of their time to 77%, or an extra 1062 hours annually.
The people whose activity patterns have caused them to spend a disproportionately larger share of their time at home since the start of the pandemic include younger Canadians aged 18-45, people living in newer homes, those living in urban or suburban areas, people living in homes with more occupants (such as children), and those with jobs allowing them to work from home some or all of the time.
Since high levels of radon can exist in homes anywhere in Canada, the only way to know for sure whether radon poses a health risk in your household office is to test with a long-term testing kit recommended by Health Canada. You can purchase one of these kits at cost through the Evict Radon National Study and participate in our efforts to educate Canadians about the risks they face from radon.
The COVID-19 pandemic brought numerous changes to the way many Canadians live, some of which have become lasting fixtures of our day-to-day existence. But some of these new behavioral trends—specifically those that result in you spending more time in your primary place of residence—can also increase the amount of radon you're exposed to and your associated likelihood of developing lung cancer.
As an unbiased, research ethics board-approved study focused on informing Canadians about the risks we face from radon, the Evict Radon National Study is here to share up-to-date information about why radon exposure has been on the rise since the onset of COVID-19. Read on to learn more about the behaviour that might be increasing your radon risk and why you should test your home's radon levels.
Why Radon Exposure is Rising for Canadians
Time spent in your primary residence (i.e. your home) has a significant impact on the risk you face from radon—and on average, Canadians have spent 10.6% more time in their homes since March of 2020, compared to the pre-pandemic period.
In our 2023 study of 4,009 homes and their occupants (including individuals of different ages, genders, employment statuses, incomes, and communities), we found that although Canadians are spending similar amounts of time indoors overall, as they did prior to COVID, the amount of this time spent in their primary residences has increased from 66.4% to 77%—an extra 1062 hours per year that came largely at the expense of time we spent in non-residential buildings. At the same time, annual radiation doses (to the lungs) that Canadians are experiencing from residential radon have increased by 19.2%.
Activity Patterns that Result in More Time at Home
While everyone in Canada should be concerned about radon exposure and take steps to test their homes with long-term test kits recommended by Health Canada, specific populations tend to be spending a disproportionate amount of time in their primary residences due to pandemic-related lifestyle changes. More concerning is the fact that these changing activity patterns seem most common among people who are most vulnerable to radon's harmful effects.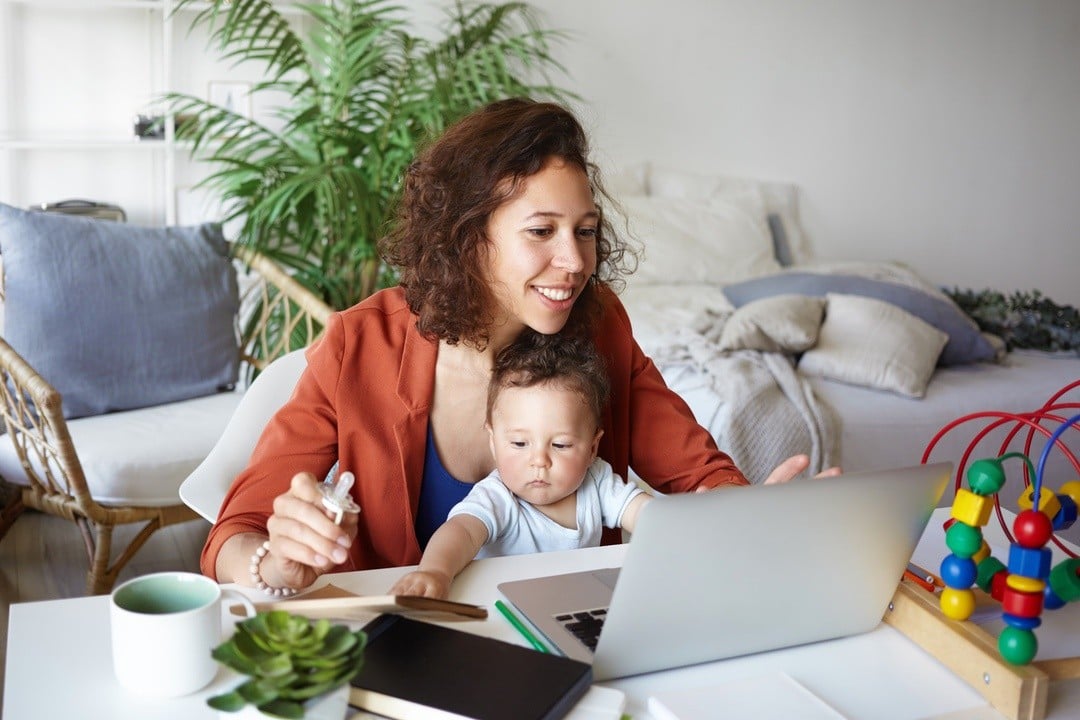 Via Adobe Stock.
Younger Canadians & Their Families Face Higher Exposure
The individuals experiencing the largest increase in radon exposure since the pandemic began have been younger Canadians in homes with more occupants—which generally means newer families with children.
This is most likely linked to families spending more time at home during the recent periods of the pandemic when schooling was conducted online, and, moving forward, the increasing demand for full or part-time permanent work-from-home agreements. Since young people are especially vulnerable to the negative health impacts of radon exposure, these findings highlight the particular urgency of radon testing for families.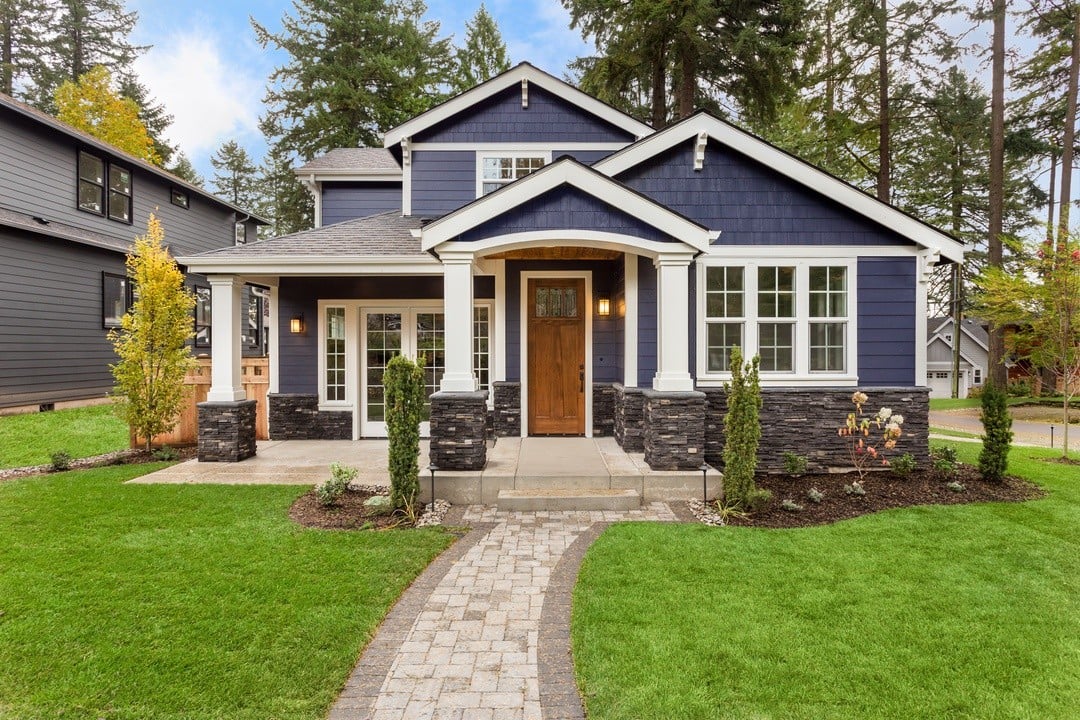 Via Adobe Stock.
More Canadians Are Living in Newer Homes
As we've written in other articles, newer Canadian homes have even higher average radon levels than older ones, which were already high on a global scale. Indeed, everyone should radon test their home, no matter how old it is. However, our most recent data shows that the greatest increases in radon exposure since the start of the pandemic occurred for people living in homes built after 2005, who are comparably younger with more people per household relative to homes built in previous decades.
Since older properties (that are often in more central, in-demand neighbourhoods) have become more expensive in most North American real estate markets, many younger Canadians and their families are more likely to live in newer houses—especially in cities or suburban areas—creating additional vulnerability to radon exposure for them.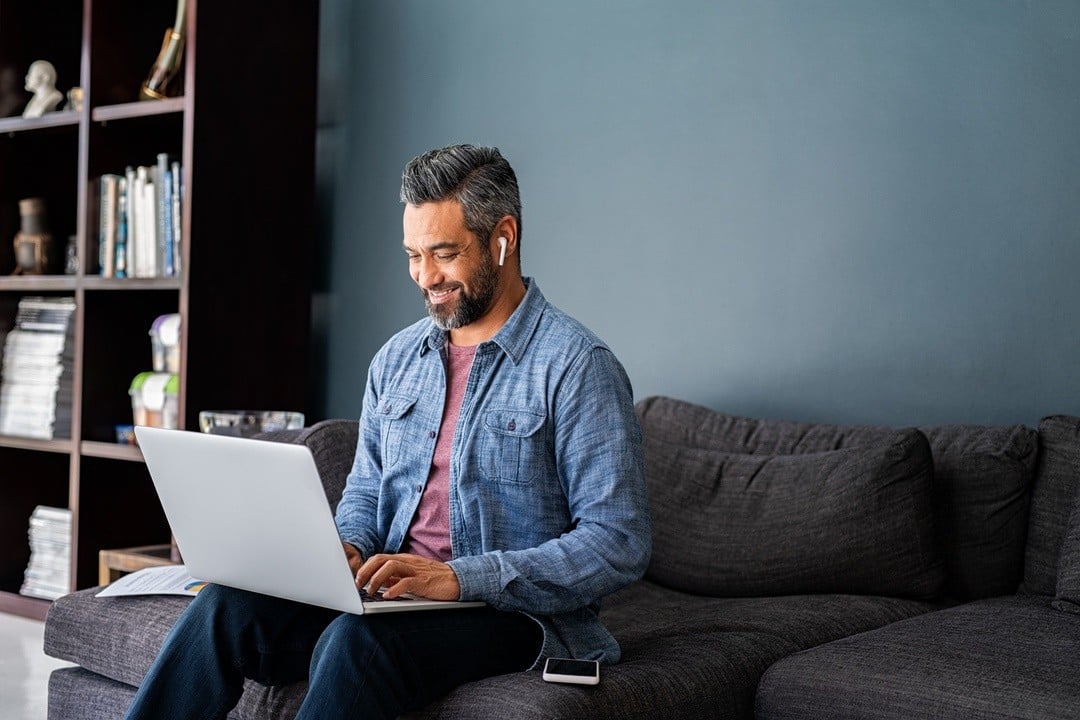 Via Adobe Stock.
More Work-from-Home Jobs
Our research also found substantial increases in residential radon exposure for people in many job types since the COVID-19 pandemic reached Canada, with the exception of frontline healthcare workers and those in other jobs that cannot be done from home. As Canada emerges from the pandemic, one major change is the normalization of working from home, with demand from employees driving a new normal of formal, permanently telecommuting workforces. Given that most residential homes will contain higher radon levels versus a typical workplace, this new normal of where we work also means a new normal of greater annual radon exposure for many workers. Radon risk is rising across Canada.
Although not every household we surveyed faced higher residential radon exposure since the start of the pandemic, increased annual exposure was true for most (57.9%) people, with 14.9% of respondents experiencing an exceptionally large increase in their annual radon exposure—amounting in some extreme cases to more than five CT scans worth of excess radiation exposure per year.
While the most significant changes in activity patterns linked to higher radon exposure tended to affect younger Canadians living in newer homes with more occupants (including children) and work-from-home jobs, it's vital to understand that radon levels throughout Canada are among the highest in the world. Any home built on the ground has the potential to contain dangerously high and cancer-causing radon levels, and the only way to know for certain is to test.
See Also:
You can purchase a long-term radon test kit recommended by Health Canada at cost here, giving you the opportunity to become a citizen scientist in our study and contribute to our efforts to educate Canadians on the risks they face from radon. To have your questions answered about our work, contact The Evict Radon National Study and speak with a member of our team who can tell you more.